MARCH 24~26, 2005
Tagkawayan, Quezon & Sipocot, Camarines Sur - Holyweek Vacation

Left Tanza, Cavite at exactly 6:00AM. We reached Tagkawayan, Quezon at 4:00PM. Upon arrival we just ate dinner & move to the nearby beach resort (Masangcay Beach Resort). Some of us assembled tents for no sleeping hustle and some did not sleep & have a drinking party instead .

At 8:00 in the morning we drove for Sipocot, Camarines Sur (about 3 more hours drive from Tagkawayan, Quezon) We picked "suso" to be one of our menu for the dinner "ginataan", while picking, some of us got his leg stuck in the mud. Assembled our tents and spent our 2nd night there.

Left Sipocot at 7:00AM. We arrived here in Cavite at about 10:30 in the evening.

Attendees : 29 Tough Bikers!
---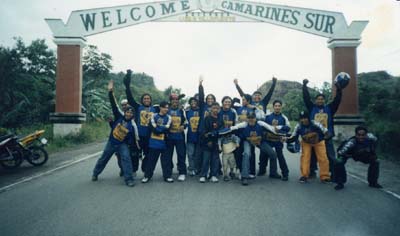 [Boundaries of Quezon Province & Bicol Region]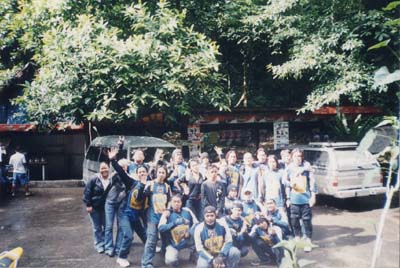 [Taken on top of "Bitukang Manok" at Atimonan Quezon...going home..]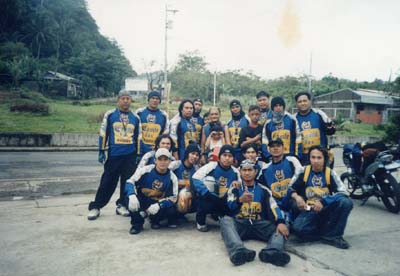 [Taken at Gumaca, Quezon...on the way..(the gentleman with kid in the middle is a member of Quezon Riders Club)]


[go back]
CAVITE FOX RIDERS CLUB INC
"Ride with sense, Ride with essence"